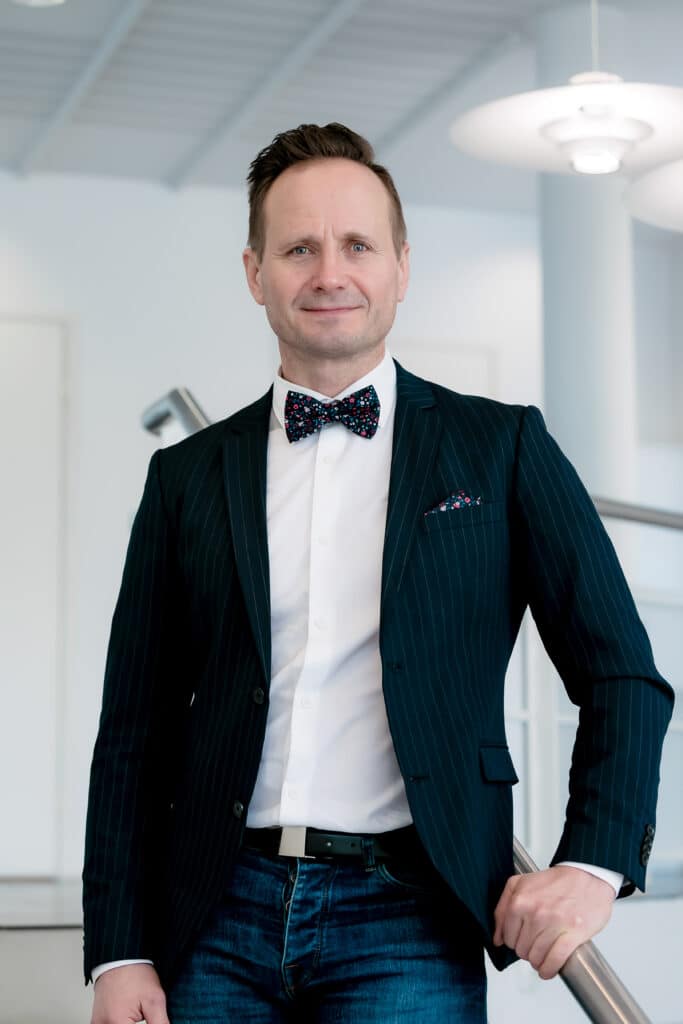 Please contact and let's discuss more!
Few words about entrepreneur
Hello, my name is Tero (Tepe) Kristian Huovinen.
Ori­ginally from city of Kotka, graduated from XAMK Kymen­laakso uni­versity of applied sci­ences. Tech­nical, com­mercial and common things that point to business devel­opment have all always been close to my heart. These I have managed to keep alongside during the career journey when studying and serving own organ­iz­a­tions and ver­satile customers.
Cus­tomer encounters, business growth and solving problems when working durijg years for tele­op­er­ators, IT service pro­vider and global service company for mobile elec­tronics have given aspects for b2c and b2b segments.
My internal whisper stands for driving overall demand and grabbing onto psyche of the brands. Working among these gives extra inspir­ation to throw yourself into. Cus­tomer exper­ience and sus­tain­ab­ility and saying with brave sens­it­ivity helping weaker one gives and extra spice to this new world of business.